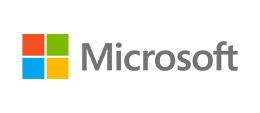 Through a partnership with one of the leading providers of Microsoft training ITdojo offers a comprehensive list of Microsoft training classes on Windows Server, Windows Client, SQL Server, Exchange Server, Lync Server, System Center, cloud computing, SharePoint, .Net, Visual Studio, and more. Below is just a small list of the Microsoft training that we offer.  If you do not see what you are looking for on this list of Microsoft courses, please send us an email.  We have access to all courses that Microsoft offers.
Microsoft Azure Training
More Azure courses available. Contact us for more info.
Microsoft Exchanger Server
Microsoft Windows Server 2019 Training
WS-011T00-A: Windows Server 2019 Administration
WS-012 Windows Server 2019 Hybrid and Azure laaS
WS-013 Azure Stack HCI
Microsoft Windows Server 2016 Training
20740 Installation, Storage, and Compute with Windows Server 2016
20741 Networking with Windows Server 2016
20742 Identity with Windows Server 2016
20744 Securing Windows Server 2016
Windows Server 2016 MCSA Bootcamp
Additional Microsoft Windows Server Training
20412 Configuring Advanced Windows Server 2012 Services
10967 Fundamentals of Windows Server Infrastructure
10969 Active directory Services with Windows Server
Microsoft Desktop Training
Supporting and Troubleshooting Windows 10
Microsoft Exchange Training
Administering Microsoft Exchange Server 2016/2019
Designing and Deploying Microsoft Exchange Server 2016/2019
Microsoft Powershell Training
Microsoft Sharepoint 2019 Training
SharePoint – Advanced Site Owner (Modern Experience)
SharePoint – Site Owner with Microsoft Forms and Flow (Modern Experience)
SharePoint – Site User (Modern Experience)
Microsoft Sharepoint 2016 Training
Microsoft Sharepoint 2013 Training
20488 Developing Microsoft® SharePoint® 2013 Core Solutions
55028 SharePoint 2013 Power User
55033 SharePoint 2013 Site Collection and Site Administration
55035 Microsoft SharePoint Server 2013 for the Site Owner/Power User
More Sharepoint courses available. Contact us for more info.
Microsoft SQL Server Training
We offer a large selection of Microsoft courses…too many to list!  Please contact us for details.