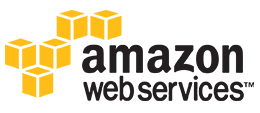 In an era dominated by cloud computing, ITdojo, through a pivotal strategic partnership, is committed to elevating the skills of individuals venturing into cloud-based solutions, focusing on the vast universe of AWS services and solutions. Our authorization stands testament to the quality and authenticity of our training programs.
Our immersive, hands-on AWS training courses are meticulously crafted, keeping in mind the diverse roles integral to engineering teams that pioneer in delivering state-of-the-art cloud solutions.
Whether you're a seasoned IT professional or a budding cloud enthusiast, our tailored courses ensure that every participant is equipped with a comprehensive understanding, practical skills, and the confidence to implement AWS services efficiently and effectively. Join us, and embark on a transformative journey towards cloud mastery.
AWS Well Architected Best Practices
AWS Cloud Practitioner Essentials
Developing Serverless Solutions on AWS
AWS Security Best Practices
AWS Security Governance at Scale
There are many other AWS courses available.  If you are looking for something other than what is listed above, please let us know.  We can also bring the training directly to your facility!