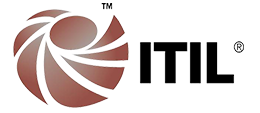 IT Infrastructure Library™ (ITIL®) is considered one of the best in IT service management. ITdojo can provide a full range of courses, from basic ITIL Foundation all the way through the Expert level of ITIL certification.  We offer these ITIL training courses in our Norfolk/Virginia Beach location as well as other parts of the country.  For those that can't travel for training, we also offer these as live remote online training options.
ITILv3 Foundations Training
ITILv4 Foundations Training
ITIL Service Operation (SO)
ITIL Continual Service Improvement (CSI)
ITIL Service Transition (ST)
ITIL Service Strategy
ITIL Service Design
There are many other ITIL courses available.  If you are looking for something other than what is listed above, please let us know.  We can also bring the training directly to your facility!